by Katia Rose
My rating: 4 of 5 stars
I don't think I've gotten so emotional over a romance in quite a while. This definitely hit me hard and I loved every second of that. I loved both of these characters and while yes this story was about their relationship becoming what it is by the end, it was so much more than that. There was so much personal character struggle and growth that really built alongside the relationship part of the book. It is this aspect of the book that really drew me in. I truly felt for both of the main characters and found it very easy to relate to both of them even though they both struggled with different difficulties. The two of them interacting together had equal parts sweet, funny, sexy, and romantic. They worked well together which again, just made the story flow nicely.
All My Thoughts
May contain spoilers.
I got extremely emotional during several moments of this book. Moira and Kenzie are both great and well-rounded characters. As odd as it sounds, I loved that they both had some pretty deep personal struggles that had nothing to do with the budding romance between them. It worked out well that these struggles AND the relationship need to resolve alongside each other, but the relationship was not the answer to them growing as people. This is a fact I really appreciated. Despite the fact that both of their personal struggles were different, they were both extremely relatable. It was these obstacles that had me feeling emotional and yes tearing up a bit. Moira struggling with the fact that she doesn't know if she wants anything bigger in life like people keep telling her, and Kenzie putting others before herself to the point of losing out on what makes her happy are both things I think most people go through. Seeing them both tackle these complications separate from the romance makes the relationship feel so much more rewarding. I love seeing them grow as people, not as a couple.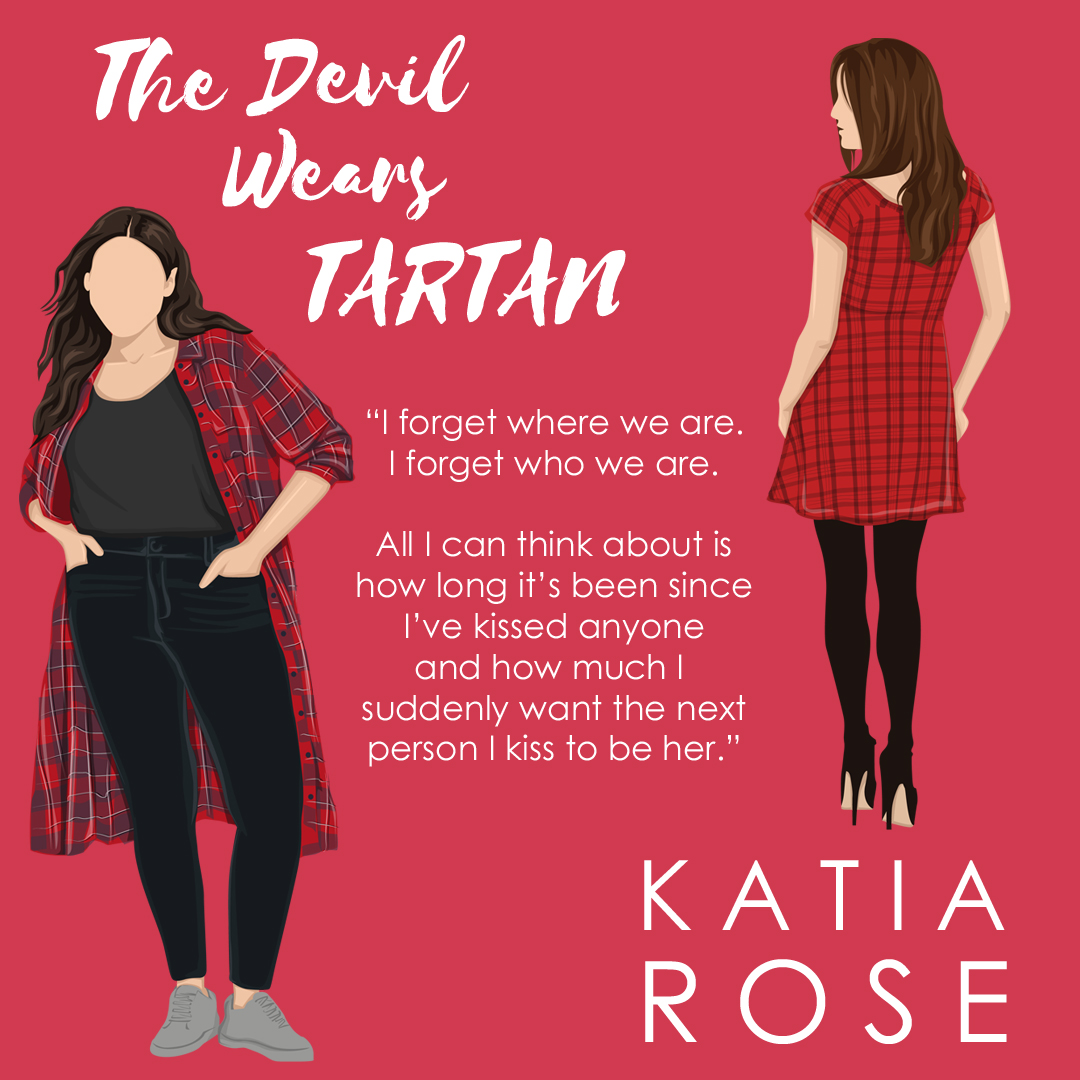 On that note though, the romance was adorable and sexy. The nearly life-long rivalry between these two feels pretty intense when the book starts. I know NOTHING about highland dance, but this plotline was really well written. I never felt confused, nor did I feel like things got slowed down by exposition or overly explained dance scenes. The author did a really good job providing enough info about the subject without pulling us out of the actual plot. The constant verbal jabs at each other really did feel like some unresolved tension that escalated to a physical relationship and a believable way. The emotional aspect of it also built at a good pace and didn't feel rushed or like it came out of nowhere. I genuinely feel like the pacing of all aspects of the book was really well done.
The secondary characters, friends, family, etc., also really added to the story. No one felt thrown in for no reason and they all really helped move the plot forward as well as helping with the pacing. Obviously, people like Kenzie's mother were extremely important to certain aspects of the plot and again, this was paced and handled well. They had personality that also flowed naturally.
Overall
This was a very emotional book that hits some really good romance and personal growth points. Definitely worth a read. I highly recommended for romance fans.
---
Advanced copy provided by the author in exchange for an honest review.